Well, it's official. And seriously, I can stop pinching myself, but I'm definitely going to keep the HUGE smile on my face! Some of you have already learned by now that I have been invited to join the ah-MAZ-ing team of contributors over at IHeart Organizing with Jen! Your comments and messages have been so sweet, and I seriously am thankful for all of you!!!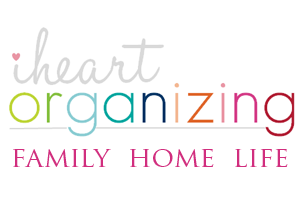 What this means is that I get to share an occasional post with Jen's readers. If you have not read Jen's blog, you are definitely missing out ~ it is full of the most useful tips and projects to organize a variety of things from playrooms, your pantry, drawers, closets, papers, schedules, etc.
Jen has SO many fun things planned for 2013 which you can check out here, including Monthly Challenges where you can link your own projects at the end of the month or gain inspiration from others. I'm excited that she's starting with the office in January, because I am determined to get that room DONE! It's just the extra nudge I need to finish it up and move on. Here's a peek at the progress!
I have the black and cream rug in there now! Love it!!!
This picture was shared on Instagram ~ goodness I looove Instagram! You???
Like I said in my Highlights of 2012 post, I am SUPER excited for 2013! I'll be sharing more about that next week. If you are new to This, That and Life and hopping over from IHeart Organizing, I'd love to stay connected with you in whatever way you love!
Facebook, Pinterest, Twitter & Instagram ~ I love talking with you, sharing ideas, and encouraging one another!
Thanks for stopping by today and have a fantastic weekend!
Anneke